Rightsizing: The New Trend in Housing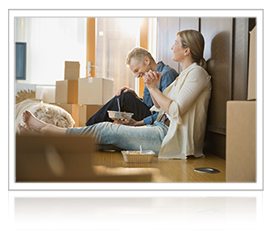 According to 360training.com, predicting trends is key to staying ahead, and downsizing usually has negative connotations, but not in real estate. A better term to describe this latest trend is probably "rightsizing." This popular movement of going small stems from the desire for a simpler, less encumbered way of life. The point is to buy a home that's functional and practical.
Individuals have several reasons to consider rightsizing, from limiting material possessions to streamlining home decor. While it's tempting to fill a large room with objects, less space means homeowners can focus on what's important, such as grandma's vintage secretary, as opposed to a truckload of modular furniture.
A small home offers an intimate feel that many millennials enjoy, but with less clutter and lower utility bills. Downsizing is often less stressful during the buying process too, since homeowners can maximize their budgets, leading to lower down payment requirements that can help preserve a borrower's nest egg. As a realtor, your job is to help people navigate through these important decisions, and often less is more.
Quas Realty in the greater Grand Strand area of Myrtle Beach, South Carolina is committed to find the right home that fits your lifestyle and budget. Call us today 843-455-6616.